Latest Video
LEO Round Table (law enforcement talk show) Episode 455 filmed on 01/15/2018 Chip DeBlock (Host) Ward Meythaler (Attorney) David D'Agresta Cody Ann Cook Jeffrey James Higgins John Newman Schedule: 1 hour LIVE show every Monday at 7 pm EST Episodes uploaded to YouTube Tue - Sun at approx. 4 pm EST Topic 1 concerns a video of North Little Rock (Arkansas) Police officers doing a traffic stop on a vehicle carrying teenager Charles Smith and two other black males. During the stop Smith produced a firearm and shot at the officers, but he died when they returned fire. Attorney Willard Proctor Jr. and Police Chief Mike Davis are referenced in the story. https://www.policeone.com/officer-shootings/articles/468954006-Video-Ark-police-fatally-shoot-teen-who-fired-at-officers/ http://www.leoaffairs.com/donut-operator-breaks-dash-cam-video-fatal-ois-17-year-old-suspect/ https://www.dailywire.com/node/25755?utm_medium=email&utm_content=011218-news&utm_campaign=position1#
Special Episodes, Stories & Interviews
This is the second of a quarterly planned Gun Show involving LEO Round Table Productions and GunGuyTV (on YouTube). Chip DeBlock - Host Joel Persinger - GunGuyTV Dan O'Kelly - GUNLEARN.COM and retired ATF Bret Bartlett - EXUMBRADEFENSE.COM and retired police captain Topic 1. H.R.3999 - To amend title 18, United States Code, to prohibit the manufacture, possession, or transfer of any part or combination of parts that is designed and functions to increase the rate of fire of a semiautomatic rifle but does not convert the semiautomatic rifle into a machinegun, and for other purposes. cutlerynovice930 Hey Chip, great show I was wondering if you could do a segment on what I see as a ridiculous infringement on our 2nd Amendment rights bill HR3999 [...]
Our Panelists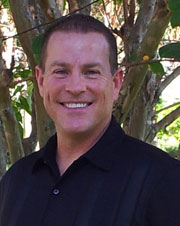 Chip DeBlock
Host / Ret. Police Detective
Chip DeBlock
Chip DeBlock was born and raised in Tampa, Florida in 1962 and graduated from the University of South Florida (U.S.F.) in 1983 with a Bachelor of Arts degree in Criminal Justice. Chip worked with the Tampa Police Department (T.P.D.) for 30 years (1983 – 2013) and retired as a detective. He co-founded the LEOAFFAIRS.COM law enforcement website in 2002 which was acquired by Bright Mountain Media, Inc. in 2014. Chip created the LEO Round Table law enforcement talk show on 12/14/2015 of which he is currently the host.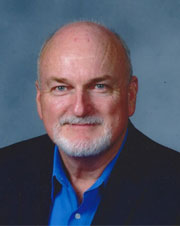 Bret Bartlett
Retired Police Captain
Bret Bartlett
Bret graduated from Northwestern State University with a Masters in Education and St. Leo University with a Bachelor of Arts in Criminology. He is a former Marine and retired as a Captain with the Tampa Police Department after 32 years of service. Bret was the department's lead firearms instructor and is certified in Florida as a police firearms instructor and G license instructor. He also holds numerous NRA firearms instructor ratings in both civilian and police categories and is a Certified Firearms Specialist.  Bret founded Ex Umbra Defense Solutions (EXUMBRADEFENSE.COM) which provides Private Investigation, Firearms Training, Security Services and Executive Protection.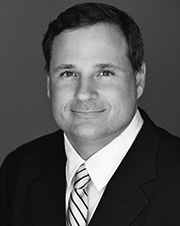 Kevin Bouis, Esq.
Legal Expert
Kevin Bouis, Esq.
Kevin enjoyed an 11 year professional football playing and coaching career including former head coach position for the Florida Firecats arena football (AF2) team.  He obtained his B.A. from the University of Kentucky, M.B.A. from William Carey University and Juris Doctor from Ave Maria School of Law.  He owns BOUISLAW.COM and is the Director of Talent Acquisition for F&M Sports Management.  Kevin also specializes in Personal Injury and Medical Malpractice law.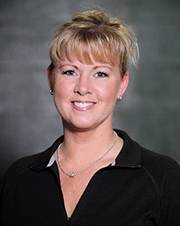 Cody Ann Cook
Active Police Officer
Cody Ann Cook
Cody attended Tompkins Cortland Community College and obtained an A.S. in General Studies and an A.A.S. in Criminal Justice.  She then graduated from Wells College with a B.A. in Psychology in 2013.  Cody lives in New York, has been a law enforcement officer since 1994 and is still active.  She is certified as a FTO and as an ICISF Crisis Management Instructor.  Cody has also served on a Crisis Management & Trauma response team since 2012.  Her experience includes being a patrolman, navigational officer, court officer and undercover narcotics officer.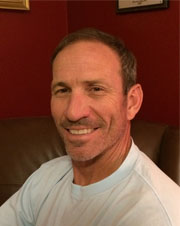 David D'Agresta
Retired Officer & Deputy
David D'Agresta
David retired from the Tampa Police Department as a master police officer with 20 years of service (1985 – 2005). He then retired from the Pasco County Sheriff's Office as a corporal with 7 years of service (2006 – 2013).  In 1987 David restrained B/M attacker Melvin Eugene Hair with a department approved Carotid Restraint Technique (CRT).  Hair's subsequent (and arguably unrelated) death led to racial tensions and 3 days of rioting in Tampa.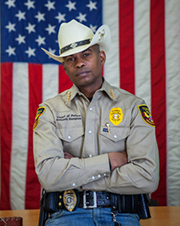 Kenneth Hampton
Former Chief of Police
Kenneth Hampton
Chief Hampton spent 14 years in the Marine Corp before joining the Tchula Police Department in Mississippi and eventually becoming their Chief of Police.  He is known for his "in-your-face" style of tough policing and not pulling any punches.  Compared by some to the late Sheriff Buford Pusser, Chief Hamtpon's no-nonsense approach to law enforcement and non-politically correct social media tactics have proven to be effective but controversial to some.  He resigned from the Tchula Police Department in 2017, remains involved in law enforcement and is a guest speaker.  His motto is "Lead, follow or get out of the way".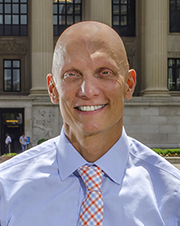 Jeffrey James Higgins
Retired DEA Supervisory Special Agent
Jeffrey James Higgins
Jeffrey is a retired DEA supervisory special agent and an expert in narco-terrorism. As an agent, he made the first precedent-setting narco-terrorism arrest and convicted the world's most prolific heroin trafficker. He received the U.S. Attorney General's Award for Exceptional Heroism and the DEA Administrator's Award of Valor. Jeffrey is also a former Hillsborough County Sheriff's deputy and a former elected commissioner in Washington, DC. He has a Master of Science degree in criminal justice from the University of Cincinnati and a Bachelor of Science degree in journalism from Boston University. Follow Jeffrey at JeffreyJamesHiggins.com.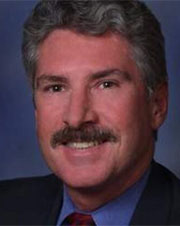 Luke Lirot, P.A.
Legal Expert
Luke Lirot, P.A.
Luke has been an attorney for over 30 years and is online at LIROTLAW.COM. He obtained his A.A. at the University of Florida, B.A. at Florida State University and Juris Doctor at the University of San Francisco School of Law. Luke is known around the country for his work on Constitutional and First Amendment Law. He also specializes in Criminal Defense and Civil Litigation as well as Liquor License Law, Local Government Issues, Code Enforcement and Nuisance Abatement Matters, and White Collar Defense. Luke has had over 200 published opinions on his cases and works in both state and federal courts.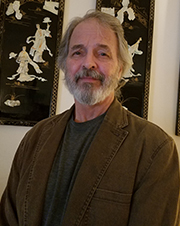 Ward Meythaler
Legal Expert
Ward Meythaler
Ward attended Iowa State University and Harvard Law School. At Iowa State, he was an NCAA national gymnastic champion on rings.  He practiced law with a large Chicago law firm, as an Assistant U. S. Attorney in Tampa (on the Organized Crime and Drug Enforcement Task Force) and for approximately 30 years as a partner at Merkle Magri & Meythaler in Tampa (specializing in civil rights cases and LEO employment matters. The firm had a trial practice which particularly included civil rights cases and representation of federal employees, including federal law enforcement officers, in employment matters. He received his civilian firearms training from Massad Ayoob with the Lethal Force Institute.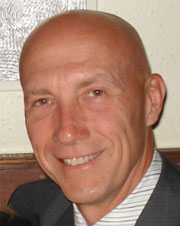 Dan O'Kelly
Retired ATF Senior Special Agent
Dan O'Kelly
Dan graduated from Indiana University in 1981 with a Bachelor of Arts degree. He was a police officer in Portage, Indiana for 11 ½ years. Dan worked for the Bureau of Alcohol, Tobacco, Firearms and Explosives (ATF) for 23 years and retired as a senior special agent. He has over 34 years of law enforcement experience and, since 1996, has been a full-time instructor of most facets of the field of firearms. In 2011 he founded the International Firearm Specialist Academy, Inc. and, in addition to being the company's director, he is a firearm expert and consultant. Dan's company can be found at GUNLEARN.COM.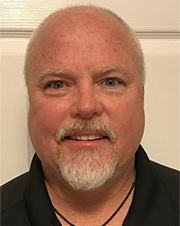 Gary Robbins
Retired Police Officer
Gary Robbins
Gary retired from the St. Petersburg Police Department after 26 years of service and was their SWAT Team commander.  He was also a certified high liabilities trainer for the department and continues to train officers via the Multi-jurisdictional Counterdrug Task Force.  After retirement Gary became the Regional Manager for Blackhawk Product Group (acquired by ATK), Regional Law Enforcement Representative for Sig Sauer and is currently the Business Development Manager for High Speed Gear, Inc. (HIGHSPEEDGEAR.COM).  He has an AA and AS from St. Petersburg College and graduated from Eckerd College's Leadership Development Program.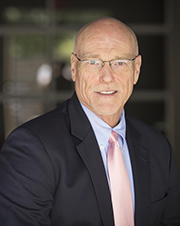 Don West, P.A.
Legal Expert
Don West, P.A.
Don has been an attorney for approximately 35 years and is online at DONWESTLAW.COM.  He obtained his B.A. and M.S. Ed from the University of Pennsylvania and attended the Loyola University of Law and SUNY at Buffalo School of Law where he obtained his Juris Doctor.  Don specializes in criminal defense in both state and federal court.  He was co-counsel for the highly publicized George Zimmerman/Trayvon Martin case and is highly regarded in self-defense and firearms cases.